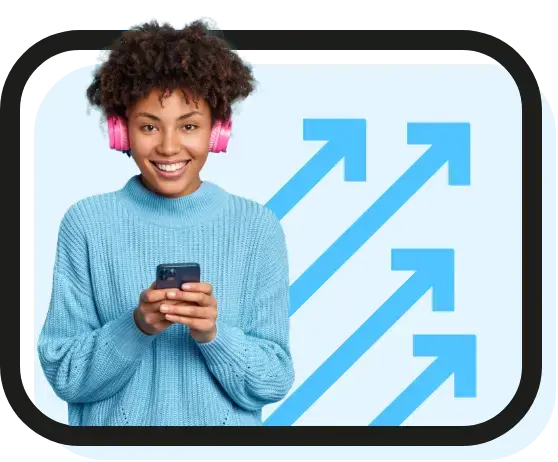 Break engagement
barriers
Engage using WhatsApp and improve response rates over email, SMS and in-app messaging and campaigning.
Quebre as barreiras de
engajamento
Conecte-se com seus clientes pelo WhatsApp e obtenha as maiores taxas de resposta, superando e-mails, SMS e campanhas em outros aplicativos de mensagens.
Mendobrak penghalang
keterlibatan pelanggan
Mengajak pelanggan menggunakan WhatsApp dan mengembangkan tingkat respons melalui email, SMS, serta perpesanan dan kampanye dalam aplikasi.
Derribe las barreras de interacción
Capte clientes potenciales mediante WhatsApp y mejore sus tasas de respuesta por correo electrónico y mensajes de texto, además de mensajes y campañas dentro de la misma aplicación.
打破接触壁垒
使用WhatsApp进行接触并提高电子邮件、手机短信、应用内消息和宣传活动的回复率。
克服互動障礙
使用 WhatsApp 互動訊息, 對比電子郵件、短訊和應用程序, 有較高回覆率